Landscaping Services In Centurion Pretoria
Are you looking for landscaping services in Centurion Pretoria? Look no further! Firstly, with a wealth of experience and expertise, our landscaping services transform your property into the garden of your dreams. From custom designed patios to exquisite water features, we have everything you need to make your home or business the envy of all who pass by. Read on to discover more about our landscaping services in Centurion Pretoria.
Secondly, at The Friendly Plant, we take great pride in offering comprehensive design and installation services that meet the highest standards of quality. Our team of experienced professionals is dedicated to helping you create an outdoor space reflecting your taste and budget. Whether it's a simple flowerbed or a complete landscape overhaul, we are here to make sure it looks perfect. We also provide ongoing support services so that you can enjoy your beautiful garden for many years to come.
Finally, we understand that each customer has their own unique needs and preferences when it comes to landscaping services in Centurion Pretoria. That's why we offer personalized consultations. With our team you can get exactly what you want out of your garden. We work closely with you every step of the way, ensuring your project is completed exactly as planned and according to your specifications. So, if you're ready to start transforming your outdoor space today, contact us for more information on our landscaping services in Centurion Pretoria!
Benefits Of Professional Landscaping In Centurion
When it comes to landscaping your property, there's no better way to ensure it looks its best than by hiring a professional. Professional landscapers have the expertise and experience to make sure your outdoor living space is both beautiful and functional. With their help, you can enjoy a stunning garden that fits perfectly with the rest of your home design. Here are some of the major benefits of professional landscaping services in Centurion Pretoria.
The first key benefit is that professional landscapers can provide creative solutions for your landscape design needs. We use our expertise to come up with unique ideas for creating a garden that meets all of your requirements. Whether you want a low-maintenance lawn or an extravagant garden, they will be able to provide you with exactly what you need. Plus, we offer advice on what plants and flowers will work best in certain areas of your property.
Another great advantage is that professional landscapers have experience dealing with difficult terrain and soil conditions. We prepare the ground so that plants will thrive and have access to the right tools and equipment needed for any job. Creating beautiful gardens even in challenging environments is what we do. Steep slopes or rocky terrain might be challenging for an amateur or hobby gardener.
Finally, when you hire professionals for landscaping services in Centurion Pretoria, you get peace of mind. Knowing that everything is done correctly and safely. Professional landscapers also follow strict safety protocols when working around electricity lines and other hazardous materials. We endeavor to ensure that all goes according to plan during the project.
Design Considerations For Landscaping In Centurion Pretoria
When it comes to landscaping in Centurion Pretoria, there are several design considerations to take into account. First and foremost, when designing a garden, the climate of the region is to be considered. With its warm summers and cold winters, this area requires specific plants and trees that can withstand the changing temperatures. Additionally, careful consideration is given to soil type and drainage requirements for each plant species for successful growth.
Along with climate conditions, any landscaping project should also take into account local wildlife. For example, if there are frequent visits from pets or other animals. The design should include plants which will not attract them to your property or be toxic to them if ingested. Other elements such as lighting and hardscaping materials are chosen carefully. These can create an inviting aesthetic while also helping to deter unwanted visitors.
Finally, it's important to remember that a good landscape design is all about creating balance between form and function. Areas such as seating areas, water features, pathways and gardens are carefully planned. They must work together harmoniously while still meeting the practical needs of the homeowner. Professional landscapers have the experience needed to create a beautiful outdoor space that meets all of these design criteria. So it's well worth investing in our services before tackling any project yourself.
Types Of Plants Suitable For Centurion Pretoria
When it comes to selecting plants for a landscaping project in Centurion Pretoria, there are many factors to consider. As the climate of the region can be quite variable, it's important to choose species that are able to withstand both hot summers and cold winters. Additionally, local wildlife is taken into account when creating a landscape design. Some plants may attract unwanted visitors or pose a toxic threat. With these considerations in mind, let's take a look at some of the best types of plants for this area.
Shrubs
Shrubs are an excellent choice for landscaping projects in Centurion Pretoria. Many species have thick foliage which provides protection from both extreme temperatures and hungry animals. For added color, consider evergreen azaleas and rhododendrons planted around the perimeter of your property. These will bring cheerful blooms from spring through summer months. If you're looking for something with more texture, ornamental grasses such as blue fescue and Juncus grasses are ideal choices.
Trees
Trees also play an important part in any landscaping plan. They provide shade and year-round interest while also helping to provide privacy. Some great options include flowering cherry trees and Acacias. They look beautiful and protect your home from harsh weather conditions. For those seeking more privacy or coverage from windy days, evergreen trees like junipers offer dense foliage that can help create a peaceful outdoor retreat.
No matter what type of plants you choose for your project in Centurion Pretoria, remember that proper maintenance is key. Keep them healthy and looking their best all year round! Regular pruning combined with careful watering techniques can go a long way towards preserving your landscape design for years to come. Make sure you set aside time for regular upkeep before embarking on any major project.
Turf Care Services For Centurion Pretoria
For those looking to create a lush and healthy landscape in Centurion Pretoria, turf care services can be a great way to ensure that your lawn stays looking its best. From mowing and edging to seeding and weed control, these services provide the expertise needed to keep your yard looking green and vibrant all year round. With a little bit of knowledge and the right tools, you'll keep your lawn looking gorgeous for years to come.
Mowing
Mowing is one of the most important tasks when it comes to turf care. It's essential that your grass is cut at the correct height. Too short and it won't grow back properly. Too tall will make it harder for sunlight and water to reach the soil. Additionally, regular mowing helps prevent weeds from taking over. If left unchecked, they can quickly take over an entire lawn! It's also important to use sharp blades on mowers. Dull blades can tear grass instead of cutting it cleanly, which leads to stress on the plant as well as an overall less appealing look.
Edging
Edging can also help give a neat and tidy appearance to any lawn in Centurion Pretoria. This involves trimming around pathways, flower beds, and other obstacles. Use precision so that there aren't any unsightly edges or gaps in the turf. Edging also helps create cleaner lines between different areas of landscaping. This can really bring out the beauty of your design! Additionally, using edging tools like string trimmers or power edgers reduce wear-and-tear on larger mowers. Trimmers are designed for precise work.
Reseeding and Fertilizing
When it comes time for reseeding or fertilizing your yard in Centurion Pretoria, professional turf care services have you covered! By applying fertilizer correctly – such as timing application during particular seasons or following instructions on the label – you can help ensure that your plants get the nutrients they need while avoiding wasting resources. Additionally, proper seeding techniques will guarantee that your new grass grows quickly and remains healthy throughout its life cycle. This includes selecting seeds or sods suited for local conditions as well as maintaining adequate moisture levels during germination periods. With these steps in place, you'll be sure to have a beautiful lawn that stands out from all others!
Hardscaping Materials And Installation Techniques
In addition to turf care services, hardscaping materials and installation techniques create a beautiful landscape in Centurion Pretoria. Hardscaping involves the construction of features such as walls, pathways, patios, and other structures made from durable materials. For example, brick, stone, and concrete. These features add a unique touch to any yard. They also provide practical benefits such as drainage control or privacy screening.
Hardscape Features
When it comes to installing hardscaping features in Centurion Pretoria, there are several techniques that should be used for optimal results. For instance, when building a wall or patio, it's important to use proper foundation preparation methods so that the structure is stable and level. Additionally, using quality materials will ensure that your project will last for years with minimal maintenance required. For example, mortar-set bricks, flagstone pavers, cobblestones or interlocking pavers. Finally, proper sealing techniques should always be used on any hardscaping feature. This will help protect against water damage and weathering over time.
These same principles apply when it comes to installing hardscaping features in Centurion Pretoria. However, it's important to keep in mind that each type of installation may require different tools and techniques depending on the specific project at hand. With the right knowledge and experience, you can ensure that your hardscaping project looks great and stands up to the elements for many years to come!
Maintenance Tips For Centurion Pretoria Landscapes
Now that you've got a beautiful landscape in Centurion Pretoria, it's important to maintain it correctly. With the right maintenance tips, your yard can look pristine and be the envy of the neighborhood for many years to come. Here are some key tips for keeping your Centurion Pretoria landscape looking its best:
1.First of all, routine mowing and trimming done regularly keeps turf and other plants healthy. Mowing at the right height ensures that grass is not too short. This helps prevent weeds from taking over. Additionally, trimming around trees, pathways, and other hardscaping features will help keep them looking neat and tidy.
2. Secondly, fertilization if done on a regular basis provides essential nutrients to turf and other plants so they stay healthy. Additionally, water your garden regularly. However, it's important to note that too much water can cause root rot or other issues. To avoid these problems, check soil moisture levels before watering and adjust accordingly.
3. Finally, regular inspections of hardscaping features such as walls or patios. This identifies any potential damage or repairs that need to be made. These inspections should include checking for cracks or loose stones that could lead to larger issues down the line if left unaddressed. By following these simple maintenance tips for your Centurion Pretoria landscape, you can keep it looking beautiful for years!
Water Conservation Strategies
When it comes to keeping your Centurion Pretoria landscape looking its best, water conservation should also be a priority. There are several strategies that can help maximize the efficiency of watering while reducing water waste.
To start, an irrigation system ensures that all areas of the yard are getting enough water. This will also allow you to set specific times for watering and avoid over-watering. Over-watering can lead to root rot, mould and other issues. Additionally, succulent plants are incorporated into your landscape design. They typically require less water than other varieties.
Another strategy is to collect rainwater in barrels or tanks. This collected rainwater is for watering plants and other landscaping needs. It reduces reliance on municipal water supplies. Additionally, mulching around trees and shrubs will help retain moisture in the soil and reduce the need for additional watering.
Finally, drip irrigation systems are great for conserving water as they deliver small amounts of water directly to plant roots without wasting any in between or on hardscaping features. By utilizing these strategies, you can ensure that your Centurion Pretoria landscape is using water efficiently while still looking its best!
Outdoor Lighting Options
In addition to water conservation, another important element of your Centurion Pretoria landscape is outdoor lighting. The right lighting adds a sense of warmth and beauty to the area while also being functional. Here are some great options to incorporate into your garden design.
The first option is string lights. These lights come in a variety of shapes and sizes. They are used to create a magical atmosphere in the yard. Lights are great for creating ambiance around seating areas or walkways, as well as highlighting certain features such as trees or plants.
Solar-powered lights are an option. Solar-powered lights are energy efficient and require no wiring, making them an ideal choice for smaller yards or more remote areas. They come in various styles from classic Victorian designs to modern styles, so you can choose the one that best fits your landscape design.
Finally, landscape lighting is used to highlight certain areas of the yard and create focal points. This type of lighting typically has a low profile so it doesn't overwhelm the area, but it provides enough light to make sure everything is visible after dark. With careful placement, this type of lighting can really bring out the beauty of your Centurion Pretoria landscape at night!
Deck And Patio Construction Services
To take your Centurion Pretoria landscape to the next level, consider investing in deck and patio construction services. Building a deck or patio provides you with an outdoor living space used for entertaining, relaxing, and more. It's an easy way to add value to your home while also creating a beautiful and functional area in your backyard.
When it comes to building a deck or patio, there are several things to keep in mind. First, you'll need to determine the size and shape of the structure as well as what type of materials you'd like to use. You'll also make sure that your deck or patio is properly installed with proper drainage and waterproofing so that it will last for years to come. A professional landscaping company helps you make these decisions and ensure that everything is built correctly.
Finally, once the deck or patio is complete, add furniture and accessories such as planters, lighting fixtures, outdoor rugs, and more. This creates an inviting atmosphere where you can enjoy spending time outdoors with family and friends. With careful design and construction services from a professional landscaping company in Centurion Pretoria, you can transform your backyard into a stunning oasis!
Seasonal Landscaping Solutions
Whether you're looking to spruce up your landscape for the summer or give it a makeover for autumn, seasonal landscaping solutions can be an attractive and cost-effective way to do so. Professional landscapers in Centurion Pretoria have the experience and expertise to help you create a design that will look fantastic all year round.
One of the most popular seasonal landscaping solutions is the installation of hardscapes such as paver patios or decks. These structures can add a great deal of character to your outdoor space while also making it easier to maintain. Another option is planting trees and shrubs that will provide color and texture throughout the year. From evergreens to flowering plants, there are plenty of options that can brighten up any yard.
Seasonal landscaping services also include adding features such as water features, fire pits, lighting fixtures, and more. These features can provide an inviting atmosphere for entertaining guests or simply enjoying your outdoor space after dark. With professional help from a local landscaper in Centurion Pretoria, you can create a beautiful outdoor space that you'll love throughout the year!
Frequently Asked Questions
What Are The Costs Associated With Hiring A Professional Landscaping Service?
Hiring a professional landscaping service can be an expensive endeavor, and it is important to understand the costs associated with the service before signing any contracts. There are several factors that will determine the cost of such services, such as the scope and size of the project, materials needed, labor required, and more. It's essential to research different contractors in your area to find out about their specific prices.
Understanding what you need from a landscaping service is key when deciding which contractor to hire. Do you want them to create a new outdoor living space from scratch? Or do you just need some basic maintenance like mowing and trimming? Knowing these needs beforehand helps you compare estimates from multiple companies more accurately.
Costs can also vary depending on where you live; some areas may have higher labor costs than others. Making sure that all materials used are of top-notch quality is also important; using cheaper materials could end up costing more in the long run if they don't last as long or perform as expected. All in all, do your research and speak to multiple companies before making any decisions. Know who you are dealing with and what they are capable of doing.
How Long Does It Typically Take To Complete A Landscaping Project?
When it comes to landscaping, one of the most important considerations is how long a project will take. Depending on the scope and complexity of the project, the time involved can range from several days to several months. It's essential that you understand an approximate timeline before beginning your landscaping project so you can plan accordingly.
The amount of time required for a landscaping job depends on multiple factors. Including the size of the area being worked on, the scope of the project, and any special requirements needed such as drainage systems or new soil installation. For example, a small garden bed may only require 1-2 days to complete whereas a large-scale overhaul with extensive hardscaping could take months.
Fortunately, most professional landscapers are able to provide estimated timelines based on their experience and knowledge of typical projects. This allows you to make an informed decision about how much time should be allocated for your own project. This way, while it will not be accurate, you will have an estimate as to how long it should take and can plan accordingly.
It's important to note that while longer projects may require more planning and investment upfront, they often result in more impressive outcomes that stand the test of time. So if you're looking for quality results that will last for years to come, it might be worth taking a little extra time with your landscaping project.
Are There Warranties Available For The Plants, Materials, And Services?
When it comes to landscaping services, we are mostly dealing with nature. Nature does not provide warranties or guarantees. A key component to our service is ensuring that our services provided meet customer expectations. Our track record also provides customers with peace of mind when making an investment in their property's aesthetics. This article will discuss professional offerings for landscaping services and the benefits they provide.
Rather than having to worry about replacing plants if they die or materials that fade after installation, select a landscaping contractor that can assist in mitigating these risks. As we sell elements of nature, landscaping companies typically do not offer warranties on their work. For example, a doctor cannot guarantee a baby will be healthy, while a fruit shop cannot offer a warranty on their fruit and vegetables. While some products may carry a warranty such as  irrigation components, plants cannot. It's important to understand which products are covered by a warranty. Know what to expect should something go wrong down the line.
Finally, some companies may also provide additional services such as maintenance or repairs at an extra cost if something does go wrong during. This gives customers extra assurance that their landscaping project is being taken care of by experienced professionals. They go above and beyond to ensure customer satisfaction. All in all, while warranties on landscaping projects is not possible. Dealing with a professional can be incredibly beneficial for customers looking for reassurance when investing in their outdoor space.
Are Special Certifications Needed To Work In Centurion Pretoria?
When it comes to certifications, there are a few things to consider. Certain certifications may be required in some estates. This depends on where you live and the type of work you're doing. Working with plants and materials can involve safety risks, so understanding local regulations and having the right certifications is key.
In some places, contractors need specific licenses or training in order to legally do landscaping services. For example, many states require landscape professionals to have a license or certification in order to apply pesticides or fertilizers. It's also important to check with local licensing boards to see if additional certifications may be necessary for your particular job.
It's also important to research what kind of insurance you'll need when engaging in landscaping services in Centurion Pretoria. Depending on the scope of work, you might need additional coverage for liability and property damage that could occur during the job. Understanding these regulations can help ensure that you stay compliant with all relevant laws and regulations while doing business in the area.
Overall, it's essential to understand which certifications and licenses are required when engaging in landscaping services in Centurion Pretoria. Taking the time to research local laws and regulations can help protect both yourself and your customers from any potential legal issues that may come up during a job.
The Best Time Of Year To Start A Landscaping Project?
When it comes to landscaping projects, the best time of year to start depends on a few important factors. Depending on where you live, what type of project you want to do, and other environmental considerations, the right season can range from spring to fall. However, there are some common guidelines that can help you decide when is best for your landscaping project.
In most climates in Johannesburg and Pretoria, any time of year is an ideal time of year to begin a landscaping project. The garden is ready for digging and planting and your plants will either spend winter at a nursery or in your garden. Mild temperatures make outdoor work more enjoyable. Fall is also an excellent time for projects since plants have had the summer months to mature and establish themselves in their new environment before winter arrives.
Before starting a landscaping project
Before starting any kind of landscaping project, however, it's important to consider the climate in your region as well as the specific needs of the plants you plan on using. Is there a chance of black frost or icy cold conditions during certain parts of the year in your area? Spring or autumn are better times for planting than winter. In this case, opt for a later season when temperatures are more stable would be better for your plants' health and growth. Additionally, it's important to make sure that any soil amendments or fertilizers you plan on using are suitable for the season at hand.
It does not matter when you choose to start a landscaping project. Always make sure that you take into account environmental factors. These include temperature ranges and soil fertility so that your plants will thrive in their new environment. Proper planning and research into what works best with your climate and plants will ensure a successful landscape installation that lasts for years to come!
Conclusion
In conclusion, hiring a professional landscaping service in Centurion Pretoria can be an excellent way to increase the value of your home. The cost associated with these services will vary depending on the project and materials used. It's important to keep in mind that quality, long-lasting results take time. It's also important to look into warranties and certifications before committing to any finish or material. Finally, landscaping projects can be started at any time of year. Achieve the best results during milder months when plants are most likely to thrive.
All in all, if you're looking for a reliable and professional landscaping service in Centurion Pretoria, you won't regret contacting us.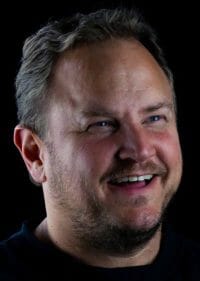 Looking for a professional landscaper in Centurion?
We can design and install your dream garden, including fire pits, entertainment areas, bomas and water features. You have come to the right place!
No middleman! Contact our Managing Director directly on the following
Are you looking for a stylish designer fire pit to enhance the landscaping of your outdoor space? Visit our FireBlades website to see our range of designer fire pits.