Looking for landscaping in Midrand?
We have designed and installed many gardens in Midrand, including Beaulieu, Carlswald North Estate, Crowthorne, Saddlebrook Estate, Waterfall Country Estate, Waterfall Equestrian Estate, Blue Hills Country Estate, Blue Valley Estate, Kyalami Estate (see a few examples of these projects shown on this page). We would love the opportunity to work with you to design your dream garden!
Call or send us a message on 082 805 0910 for your landscaping requirements in Midrand.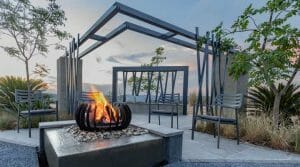 Landscapers In Midrand
Midrand is an area of Gauteng, South Africa. It offers a great variety of opportunities for garden landscaping and home improvement. The landscape in Midrand is varied. The climate is ideal for many different types of plants. This makes it an excellent place to pursue such an undertaking. In this article, we focus on examining various aspects related to landscapers in Midrand. This includes their qualifications and services offered. Additionally, we explore the advantages that come with working as a landscaper in this region. Through this exploration, readers will gain insight into what it takes to become a successful professional in this field and how they might benefit from hiring one to work on their Midrand property.
Qualifications Of Landscapers In Midrand
The landscaping industry in Midrand is a vibrant and growing sector. There are many new property developments such as Waterfall Estate. Each estate includes many properties that require garden landscaping services. There are various qualifications necessary for those who wish to become successful in this field. Qualifications range from formal education to hands-on experience. Understanding these requirements can help anyone considering entering the profession make an informed decision about their career path.
Education is essential for becoming a landscaper in Midrand. There are no specific educational requirements for a landscaper. However, having a degree or certification related to horticulture and landscape design will be beneficial to someone wishing to pursue such a career. Additionally, taking classes that focus on topics like plant care and garden maintenance will give individuals the knowledge they need to provide high-quality services.
In addition to educational credentials, practical experience is also important for anyone wanting to work as a landscaper in Midrand. Gain experience through internships with local businesses or volunteer programs. These provide professionals with valuable insight into what it takes to succeed in the industry. Furthermore, by participating in outdoor activities such as gardening clubs or community cleanups, aspiring landscapers can hone their skills. All this while gaining real-world exposure to different types of projects and techniques used by experienced industry professionals.
Services Provided By Landscapers In Midrand
Landscapers in Midrand offer a variety of services to their clients. From designing and constructing outdoor spaces to maintaining existing landscape features. These professionals will be able to turn any property into an aesthetically pleasing oasis.
Common tasks performed by landscaping companies include: planning and planting gardens, installing hardscapes like patios or retaining walls, and pruning trees and shrubs. Additionally, many businesses also provide lawn care services such as mowing, fertilizing, aerating, and weed control.
In addition to these traditional offerings, some landscapers are now branching out into more specialized areas. Green living is becoming increasingly popular among homeowners in the area. There has been a surge in demand for eco-friendly solutions that protect natural resources while providing attractive results. Companies may therefore specialize in sustainable designs featuring native plants or water-saving irrigation systems. Furthermore, with advancements in technology, it is possible for landscapers to integrate lighting fixtures and automated watering systems into their projects for added convenience.
Benefits Of Hiring Professional Landscapers In Midrand
One of the key benefits of hiring professional landscapers in Midrand is that they can provide expertise and experience based on local knowledge. This may be difficult to find elsewhere. These professionals are able to assess a property's unique needs. For example, taking into account factors such as soil type, local climate conditions, and sun exposure. Additionally, experienced contractors have access to an array of tools that allow them to complete projects efficiently and effectively. Some companies also offer maintenance services after installation. Clients can benefit from long-term care for their outdoor space without having to manage it themselves.
Another advantage of enlisting the help of qualified landscapers is the potential cost savings they bring. They avoid costly mistakes or improper installations associated with DIY projects. Homeowners can save money in the long run while still achieving good results. Furthermore, by working with experts who understand native plants and other environmental considerations, individuals can ensure that their landscape investments will last for years to come.
Tips For Choosing The Right Landscaper In Midrand
When searching for a professional landscaper in Midrand, it is important to consider several factors. First and foremost, homeowners should look at the company's portfolio of past projects. Get an idea of their past experience and design capabilities. Additionally, inquire about their certifications or experience as well as any insurance they may have. It can also be helpful to ask questions pertaining to cost estimates and payment policies up front in order to avoid any surprises down the line.
Finally, it is essential that individuals select a contractor who matches their vision for the project and understands their specific needs. By taking the time to find out what sets each company apart from its competitors, clients can be sure that they are entrusting their outdoor space with experienced professionals who will deliver quality results on budget and on time.
Cost Of Hiring A Landscaper In Midrand
The cost of hiring a landscaper in Midrand will vary depending on the size and scope of the project. Generally, projects that require more complex designs or involve larger areas can be expected to cost more than simpler ones. Furthermore, additional services such as maintenance may also need to be factored into the overall expense. Additionally, some companies may charge a fixed service fee per day on site plus materials. While others include all materials such as plants and soil in their quotation.
Overall, it is important to understand and accept the total project cost before committing to a landscaping contractor. This means that there are no surprises. Furthermore, you will know the full scope and scale of work to be performed. An informed decision that best meets your needs without breaking your budget is a win-win situation.
Frequently Asked Questions
How Often Should I Hire A Landscaper In Midrand?
The frequency of hiring a landscaper in any given area is dependent on the specific needs and requirements of each individual. When considering how often to hire a professional, it is important to assess: the size and type of garden, any maintenance requirements, as well as the amount of time available to dedicate to upkeep. Furthermore, factors such as budget constraints should be taken into account when making a decision regarding how regularly one should employ an expert.
For Midrand specifically, there are numerous qualified professionals who can provide services for all types of gardens. However, the frequency with which these services will need to be employed depends heavily on the unique characteristics of both the garden and its owner's lifestyle. For instance, if someone has limited resources or time available then they may opt for more basic solutions such as regular trimming. It follows that larger properties may require full-service gardening from experienced personnel. Larger properties also lend themselves to the addition of new features every now and then.
TIP:
An easy way to determine your ideal landscaping plan is by assessing your own preferences, priorities and financial position. This will help you understand what kind of ongoing support makes sense for your particular situation in Midrand.
Are There Any Additional Fees Or Hidden Costs Associated With Landscaping Services In Midrand?
When it comes to hiring landscaping services for your garden, it is important that you be aware of any additional costs or hidden fees associated with the project. Knowing what these charges are upfront can help ensure that there are no surprises once the job has been completed.
Additionally, understanding the different types of extra fees is important. Also understand their respective reasons for being added to a landscape service bill. This provides insight into how best to budget for such a project. Common examples may include:
Travel Fees:
If the landscaper must travel beyond a certain distance in order to complete the requested work, they may charge an additional fee as compensation.
Landscaping Supplies:
Some companies will factor in the cost of supplies necessary to complete the job, while others may require customers to purchase them separately.
Site Preparation Costs:
The more complex and time consuming tasks involved in site preparation may necessitate the addition of an extra fee depending on difficulty level.
It is therefore important when looking at potential providers for this type of service that you confirm with each one whether there are any additional costs related to completing your desired project. Doing so ahead of time can help prevent unexpected expenses from arising later on down the line.
What Type Of Experience Do Landscapers In Midrand Have?
When seeking out landscaping services, it is important to consider the experience of the landscapers. A professional with a broad range of knowledge can provide advice and craft solutions that are tailored to the specific needs of each customer. With this in mind, it is essential to determine what type of experience do landscapers have when looking for these services.
Research has shown that experienced professionals tend to be better equipped to handle complex projects. They often have more extensive knowledge. For example, they know more about plants, soil types, maintenance practices, and construction techniques than those who lack such expertise. Experienced landscapers also have access to industry-specific tools and resources that help them create sustainable landscapes. Additionally, they possess greater problem solving skills. These enable them to quickly diagnose issues and develop creative solutions for their clients. Therefore, potential customers should investigate the credentials of landscapers. Do this before contracting any project as this will ensure they receive quality service from knowledgeable providers.
An individual's years in business may not necessarily reflect their skill level or capabilities. However, by viewing previous work, you will have a better understanding of their capabilities. Ask questions related to current trends or techniques used in landscape design. This allows one to assess whether an individual possesses the necessary qualifications needed for successful completion of a project. Furthermore, reviews on social media sites or personal referrals can serve as indicators of how well a particular contractor performs their work. Also if they stand behind their finished product. Ultimately, verifying the experience levels of landscapers is critical. It ensures that both parties reach mutually beneficial outcomes while avoiding costly mistakes due to inexperience or inadequate training.
What Safety Measures Do Landscapers In Midrand Take When Working On The Property?
When landscapers are working on a property, safety is of paramount importance. It is essential for them to take the appropriate measures in order to protect themselves and others from potential harm or danger. This article will explore what safety measures landscapers should employ when performing their duties on a site.
An important measure that landscapers must take on site is to ensure that they use protective equipment. This includes mostly wearing gloves, goggles, ear protection and any other items necessary for the specific task of the job. They must also be aware of any electrical hazards present on the premises and take steps to reduce any risks associated with these hazards. In addition, they should also observe all local regulations pertaining to operating machinery safely. This includes operating vehicles at an appropriate speed and adhering to weight limitations imposed by law. Furthermore, they should always follow best practices when handling power tools, pesticides and herbicides in order to prevent contamination or injury.
It is vital that landscapers adhere to proper safety protocols at all times while working on a property. This can help avoid potentially dangerous situations which could lead to serious injury or even death if not managed correctly. By taking proactive steps towards protecting both themselves and those around them from harm. Landscapers can provide a safe environment for everyone involved in their projects including the client and their family.
Are There Any Warranties Offered On The Landscaping Services In Midrand?
When homeowners are considering hiring landscapers for their property, warranties are provided on some products. These may be an important factor in the selection process for items such as irrigation controllers and water pumps. Warranties provide assurance that any issues or problems with the product will be rectified with the only additional cost to the homeowner being delivery and installation. Therefore, it is beneficial to understand if there are any warranties offered with landscaping services in Midrand.
In many instances, a warranty for plants is requested. However, plants are a product of nature and as such cannot be guaranteed. Products supplied under warranty can be replaced or repaired. However, labor and delivery costs associated with making repairs may be applicable should something go wrong after completion of the job. Depending on the company, there may also be guarantees related to customer satisfaction along with other promises such as timely completion of projects agreed to between the contractor and the client. This information should be available when inquiring about landscaping services in Midrand prior to signing a contract.
Requesting references and reviews online or through trusted sources can help ensure that your investment has protection against potential future risks.
TIP:
It is highly recommended that you ask detailed questions regarding product warranties before engaging with a professional landscape provider for water features or irrigation controllers.
Conclusion
In conclusion, it is important to consider all factors when hiring a landscaper in Midrand. It is prudent to research the experience of the company. Seek out any additional fees or hidden costs that may be associated with their services. Furthermore, safety measures should also be taken into account as well as warranties offered on any products. By taking into consideration all these elements, one can ensure they are getting the best value for their money while having peace of mind. Know that the job will done correctly and safely by experienced professionals.
The quality of work provided by professional landscapers in Midrand is often unparalleled compared to DIY projects. Hiring an experienced team ensures that every aspect of your landscape design plans will be implemented according to industry standards and regulations. The use of advanced tools and technologies allows them not only complete jobs efficiently but also create stunning results which enhance both aesthetics and functionality of outdoor spaces, allowing you to maximize your investment in landscaping services in Midrand.
Finally, hiring reliable landscapers in Midrand who adhere to health and safety protocols is imperative. Ensure a successful project outcome without compromising anyone's wellbeing or property integrity during construction works. Therefore research available options carefully before making a decision about which provider best suits your needs. Research helps make sure that you receive excellent service at a fair price point in terms of cost-effectiveness and quality assurance. Quality assurance is peace of mind.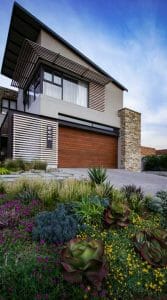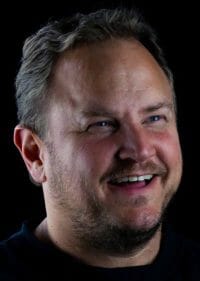 Looking for a professional landscaper in Midrand?
We can design and install your dream garden, including fire pits, entertainment areas, bomas and water features. You have come to the right place!
No middleman! Contact our Managing Director directly on the following
Are you looking for a stylish designer fire pit to enhance the landscaping of your outdoor space? Visit our FireBlades website to see our range of designer fire pits.