Looking for landscaping in Zambia, Lusaka, Ndola?
We have designed gardens for clients in many different countries, including Zambia. Cities including Lusaka and Ndola provide many opportunities for garden landscaping. We would love the opportunity to work with you to design your dream garden!
Email, call or send us a message on +27 82 805 0910 for your landscaping requirements
in Zambia.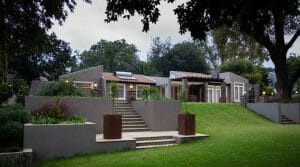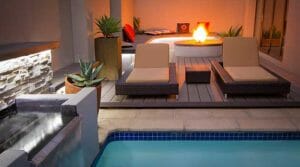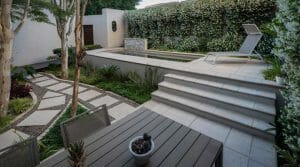 Landscaping And Landscapers In Lusaka And Ndola
Are you looking to spruce up your home in Lusaka or Ndola with some landscaping? Landscapers offer a great way to transform and enhance the look of your outdoor area. Whether you're after something grandiose or just want to add a few personal touches. There are plenty of options available for those living in either city.
Hiring experienced professionals can ensure that your vision is properly realized. From planning through construction and even post-installation maintenance. With so many different services on offer, it's easy to find an expert who tailors their work to suit your budget or requirement.
No matter what kind of design ideas you have in mind, a professional landscaper makes them come alive. In this article, we'll explore how homeowners in both Lusaka and Ndola benefit from using skilled landscape specialists. We'll also take a look at some popular trends and provide tips on finding the right crew for your project. Let's get started!
Definition Of Landscaping
Landscaping is a creative and practical way of improving outdoor spaces. It involves designing, constructing and maintaining the land around your home or business to make it look attractive and inviting. Landscapers work on projects that include planting trees, shrubs, flowers, turf, decks and patios. They also work on building structures such as stone walls or fountains. Landscapers can also install pathways and other features like lighting fixtures and water features to enhance the beauty of an area. The goal of landscaping is to create an aesthetically pleasing environment with plants. The plants must be hardy enough to withstand the weather conditions of the area.
Landscape design takes into consideration many factors including: climate, soil type, vegetation preferences and budget constraints. These determine what kind of plants you include in the landscape plan. This helps ensure that you get the best possible results without overspending on unnecessary materials or labor costs. Professional landscapers have extensive knowledge about plant selection and placement. This helps them create beautiful designs suitable for any space.
The benefits of landscaping go beyond just aesthetics. It increases property value by creating a more desirable living area for potential buyers or renters. Additionally, it's great for reducing energy bills through proper shading techniques. For example, using deciduous trees which provide shade in summer months but lose their leaves during wintertime allowing natural sunlight to enter the house during cold months. This keeps heating costs low throughout the year. Ultimately, investing in professional landscaping services will pay off both financially and aesthetically!
Benefits Of Professional Landscapers
Making the decision to hire professional landscapers for your project in Lusaka or Ndola is a smart move. Not only do they have a wealth of experience, but they also know how to get the job done right and on time. Professional landscapers provide several key benefits that make all the difference when it comes to creating an outdoor living space that you'll enjoy for years to come.
First off, professional landscapers bring their expertise and knowledge about local plants. This ensures that your outdoor area won't just look good today. It will stay looking good over time too! They are able to select durable, low-maintenance plants that thrive well in the specific environment of Zambia's cities. In other words, so that your garden design looks great no matter what season or weather conditions. Professional landscapers also understand which types of soil work best with different kinds of plants. They create landscapes tailored specifically to each location's unique climate.
Another advantage of hiring professional landscapers is their ability to save you both money and time by avoiding costly mistakes due to lack of experience. By having someone who knows exactly what needs to be done from start to finish, you don't run into issues like incorrect plantings or poorly laid out paths down the road. Plus, professionals often receive special discounts from suppliers which leads to cost savings for clients. Finally, working with experienced professionals gives you access to quality tools and materials needed for proper installation. This is something many DIYers don't consider until it's too late!
There's no doubt that utilizing expert help makes sense if you want a beautiful landscape at home without hassle or expense. A qualified team of professionals provide much more than simply planting flowers. They offer peace of mind through their dedication, skill set, attention-to-detail and customer service guarantees. This makes them an invaluable resource in bringing your dream outdoor space alive!
Common Types Of Landscaping Projects In Lusaka And Ndola
There are many different types of landscaping projects that are undertaken in Lusaka and Ndola. These range from small scale home gardens to large commercial developments. Each requires unique skills and expertise. For example, a homeowner may require the services of a professional landscaper to design and install an outdoor living area. This includes garden furniture, plants, trees and other features. On the other hand, larger businesses will often need more advanced work. For example, designing a landscape plan for their corporate headquarters or constructing a park with water features or recreational areas.
No matter what type of project you have in mind, there is likely to be someone who specializes in it. From basic lawn care to complex designs involving hardscapes such as retaining walls and patios. Experienced professionals exist who can help create your dream space. Furthermore, these experts understand the local climate conditions so they know which plants thrive in each region. This ensures that any given project looks as beautiful as possible throughout the year regardless of weather conditions.
High quality landscapers not only provide aesthetic value but also practical solutions. This adds value to properties while enhancing their curb appeal. Whether you're transforming a backyard into a tranquil oasis or creating an inviting entranceway to welcome visitors. Having reliable professionals on board ensures the job gets done right. With years of experience under their belts and access to top-notch materials. These specialists turn even dull spaces into stunning displays of nature's beauty!
Typical Costs For Landscaping Services
Living in Lusaka and Ndola means having access to some of the best landscaping services in Zambia. But what exactly is the cost associated with these great services? The answer varies greatly depending on a variety of factors. Here we'll explore some typical costs that you can expect when hiring a professional landscaper.
The first thing to consider when calculating the total cost of a project is the complexity of the job at hand. If your lawn needs only basic maintenance. For example, trimming and edging, then it's likely you won't need to pay for additional materials or labour beyond what your landscapers will charge for their hourly rate. On the other hand, if there are more ambitious projects like constructing walls or installing artificial turf. There may be extra fees related to sourcing material and planning out the work. In any case, it's important to get an accurate estimate before starting so that you know what kind of budget you're working with.
Another factor that affects pricing is whether or not you opt for regular service contracts with your chosen landscaping company. These typically include quotations on individual jobs as well as scheduled visits throughout the year to maintain optimal aesthetics. Something which could save you money in the long run! Ultimately, making sure you have all information available before committing ensures that you get value for money. This also guarantees top-notch results.
No matter how large or small your property might be, finding reliable professionals who offer competitive rates is always high on your list of priorities. With careful research and communication with experienced contractors in either city, you feel confident knowing that your investment into creating beautiful outdoor spaces has been well worth it!
Qualifications Of Professional Landscapers
When it comes to landscaping, hiring a professional is essential. Not only can they provide top-notch services. They also have the qualifications necessary to ensure that your project is completed correctly and on time. Here are some of the qualifications that you should look for when selecting a professional landscaper:
A valid license:

Professional landscapers must possess a valid license in order to operate legally. This ensures that they have been properly trained and certified by their state or local governing body.

Knowledgeable about plants and trees:

Landscapers need to be knowledgeable about the types of plants and trees available in your area so they can help you select the best ones for your yard or garden. They should also know how to care for them after installation.

Experience with hardscape materials:

Hardscapes such as retaining walls, pavers, outdoor fireplaces, and other features require specialized skills and knowledge of safe installation practices. Make sure any prospective landscaper has experience working with these materials before signing a contract with them.

The ability to work within budget constraints:

Professional landscape designers understand how important it is to stay within budget while still delivering quality results. Ask potential contractors if they have tools or strategies in place to keep projects from going over budget during installation or maintenance phases.

A good eye for design:

Finally, experienced professionals often have an innate sense of style which helps create beautiful landscapes even on a limited budget. Look at past portfolios or reviews online to get an idea of the type of design aesthetic each contractor specializes in before making your final selection.
Your chosen landscaper should meet all of these qualifications before being hired. Otherwise, you end up paying more than expected without getting the desired results! Investing in a qualified professional will ensure that your project turns out exactly as planned. Without any unexpected surprises along the way. Saving both money and frustration in the long run.
Resources For Finding A Landscaper
Finding a landscaper in Lusaka or Ndola can be daunting for the home and business owner. But with the right resources, you can find the perfect professional to make your property look its best. Here are some tips on where to start your search.
The Internet is one of the most valuable tools available when it comes to finding a local landscaper. Online reviews provide honest insights into what it's like working with various companies in the area. You should also research different types of services offered by each company, such as lawn maintenance, irrigation systems installation and more. Additionally, many websites feature pictures of before-and-after projects so that you can get an idea of what they have done in the past.
It's also important to ask around among friends and family who may have had positive experiences hiring a particular service provider. Word-of-mouth recommendations go a long way. Not only will these people be able to tell you about their own experience but also offer helpful advice based on other jobs they know about. This type of information gives you a better understanding of how reliable and experienced any given contractor is likely to be.
Once you've narrowed down your options, consider scheduling consultations with at least two contractors from your shortlist before making your final decision. A meeting or virtual meeting gives you an opportunity to learn more about them. You will discuss specific details pertaining to budgeting, materials used and timeline expectations for completion. These are all key factors in ensuring successful results for your project!
Tips For Choosing A Reputable Contractor
When you are looking for a landscaper in Lusaka or Ndola, it can be difficult to know where to begin. It is important that you find someone who is reputable and reliable so that your project will turn out exactly how you want it. Here are some tips to help you choose the right contractor:
First and foremost, make sure to do your research. Look up reviews of contractors online, ask friends for recommendations. Always check their qualifications. Make sure they are licensed and insured and have experience working on projects similar to yours. Additionally, get quotes from several different contractors so that you can compare prices as well as services offered.
Next, meet with each potential contractor before making a decision. Ask questions about their policies regarding communication throughout the project and payment terms. Speak openly about expectations. This will give them an opportunity to show off their knowledge and creativity while giving you an idea of what kind of work they might do for you. Finally, take into consideration any special considerations that may need to be made. For example, safety regulations or permits required by local authorities.
Doing due diligence upfront will ensure that when it comes time to hire a landscaper in Lusaka or Ndola, you'll feel confident in knowing that whoever you choose is qualified, experienced and capable of delivering quality results within budget and timeline constraints. This will lead to ultimate satisfaction with the finished product!
Challenges Faced By Professional Landscapers In Lusaka And Ndola
As professional landscapers serving Lusaka and Ndola, we face a number of challenges that are unique to our field. One challenge is the shortage of skilled labor. With many people relocating for better job opportunities, it can be hard to find experienced workers who are willing to stay long-term. This means that often times, projects have to be completed with inexperienced staff members leading the charge.
Another challenge we face is inadequate funding. Many landscape projects require significant investment in resources like tools, materials, and equipment. All of these cost money. Without adequate funds available from clients or other sources, these projects may not get off the ground at all. They end up being significantly delayed due to lack of necessary materials.
Finally, one issue that plagues us more than anything else is environmental awareness. In this day and age conservation efforts are becoming increasingly important. We educate clients on best practices for sustainable landscaping. This has become essential. Unfortunately, some still do not understand why reducing their carbon footprint through conscious design choices should matter to them. Something we must strive to change if we want our industry to move forward and thrive in the years ahead.
Best Practices For Maintaining Beautiful Outdoor Spaces
Maintaining a beautiful outdoor space requires some dedication, but the results are worth it. To keep your landscaping looking its best, here are some key tips and tricks to consider.
First of all, make sure you're regularly pruning your trees and shrubs. This helps them grow in a healthy way, as well as maintain their shape. Also remember that when pruning or trimming plants, never take off more than one-third of the total height at once. This could shock the plant and cause damage. Additionally, investing in mulch is beneficial for keeping weeds down and helps with moisture retention in soil.
Finally, water deeply but infrequently. No matter what kind of climate you live in – this is how to irrigate! Deep watering allows roots to access ample amounts of oxygen which helps promote strong growth. Furthermore, if you don't have an irrigation system set up yet, use a hose timer or rain barrel. This way, you always know how much water your plants receive each day or week. With these simple steps you ensure that your outdoor spaces remain beautiful and vibrant for years to come!
Environmental Benefits Of Landscaping
When it comes to landscaping in Lusaka and Ndola, the environmental benefits can't be denied. Not only do they make outdoor spaces more attractive and inviting, but they also help protect the environment. Landscapers use sustainable practices that reduce water usage, promote soil health and improve air quality. All of which are essential for a healthy home and community.
Landscaping is an excellent way to conserve resources like water. By utilizing drought-tolerant plants, irrigating efficiently with drip irrigation systems, installing rainwater harvesting systems or using mulch beds, landscape designers can greatly reduce the amount of water needed. You still maintain healthy vegetation in doing this. Similarly, careful selection of native species maximizes carbon sequestration potential by increasing soil organic matter content and improving biodiversity. This results in improved air quality due to increased oxygen production from trees and shrubs.
Lastly, having well-maintained landscapes also helps prevent erosion. It stabilizes soils on slopes and provides support for root systems. This keeps sediment from entering streams during heavy rainfall events, helping to keep local waterways clean. In addition, landscaped areas create shaded surfaces near homes that absorb less heat than paved ones such as driveways. This reduces energy needs for cooling buildings in summer months! Overall, these eco-friendly practices provide numerous advantages not just aesthetically but environmentally too when done right!
Conclusion
In conclusion, landscaping is an important part of making any outdoor space look beautiful and inviting. Professional landscapers are experienced in the art of creating aesthetically pleasing landscapes. They provide a number of benefits to homeowners. With their knowledge of plants and design principles, they create stunning outdoor spaces that will last for years with proper maintenance. When looking for professional landscaping services in Lusaka or Ndola, it's important to research potential contractors carefully. Be sure to ask questions about qualifications, experience, and costs before signing any contracts. Our hope is that this article provides some helpful tips on finding quality landscape professionals. It also serves as valuable information about the environmental benefits associated with hiring a professional landscaper. With careful planning and dedication to maintaining your outdoor space over time, you will have a beautiful landscape for years to come!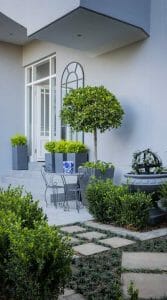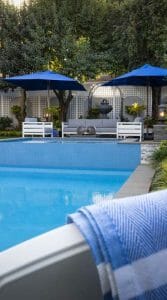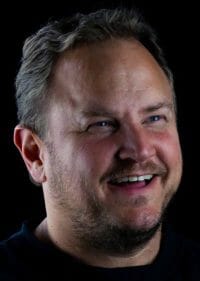 Looking for a professional landscaper in Zambia?
We can design and install your dream garden, including fire pits, entertainment areas, bomas and water features. You have come to the right place!
No middleman! Contact our Managing Director directly on the following
Are you looking for a stylish designer fire pit to enhance the landscaping of your outdoor space? Visit our FireBlades website to see our range of designer fire pits.