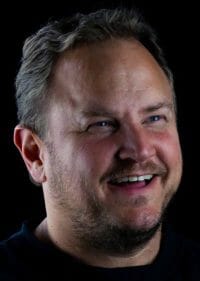 How Did We Get Here?
How did we become one of South Africa's most celebrated landscaping companies? It all started back in 1995 when our founder, Craig de Necker established Plantworld (Pty) Ltd (Plantworld), a wholesale plant growing business that propagates ornamental plants for supply to nurseries and landscapers. As the business grew, we also began to supply plants to export markets, mostly in Africa and the Middle East.
We began to recognize that there was a demand for professional garden design and landscape installation as opposed to the 'hobbyist' approach that much of the industry adopted. In 2006 The Friendly Plant (Pty) Ltd was established as an off-shoot of the plant growing business to specialize in landscaping and garden design. In those early days, our industry mostly used hand sketches to convey their designs to their clients. We took a different approach, using CAD and 3D modelling software to design our projects.
A brief summary of events since then…
We have serviced clients throughout South Africa and 16 other countries
Clients includes people from every walk of life, ranging from home owners to presidents and multinational corporations.
Our landscaping work ranges from townhouse gardens to hectare properties in equestrian estates
As a design and installation company, we perform all landscaping planting and garden construction functions using our own in-house skills
Most of our plants are grown on our own 180,000m2 farm situated near Muldersdrift (close to the N14)
Radio Exposure
Radio interviews: Our managing director, Craig de Necker, has been interviewed:

Live on 3 occasions on Talk Radio 702 by John Robbie and on 1 occasion by Xolani Gwala
Numerous times by Melanie Walker on "Grounded" on Radio Today
On numerous occasions live by Graham Alexander on the BuildAid and Building Johannesburg shows (both shows are on MixFM)
Speaking engagements
Speaking engagements: Our managing director, Craig de Necker, has been a guest-speaker at numerous garden and landscape-related events including:

BuildAid workshops
Grand Designs
Garden club meetings
Television Involvement
Television show involvement:

We designed and installed many gardens for the Big Brother reality television show, including numerous seasons of Big Brother Africa, Big Brother Mzanzi and Big Brother Angola
House Hunters International – Landscape consultation and garden design
SA Bake-Off television show – Plant consultation and plant supply
The Voice SA television show – Plant supply
Die Bou Ou (DSTV) – Garden design and installation
Win-A-Home (SABC 3 Afternoon Express) – Garden design and installation
Television Interviews and Exposure
Our work has been featured on numerous television shows including:

Ontbytsake on Kyknet
The Gardener on the DSTV Home channel as well as numerous interviewed with Tanya Visser
Tuine en Tossels on Kyknet
Gardening 101 on the DSTV Home Channel – Interviewed by Melanie Walker on numerous occasions
Books
Our work has been published in over a dozen coffee-table books published in Europe and the far east
Print media
We are regular contributors to local press and magazines. Since 2008 (when our work first appeared in the news media), our work and editorial contributions have appeared in over 150 magazine and newspaper articles in publications including:

The Gardener
Die Tuinier
Landscape SA
Get It!
The Home Handyman
Vrouekeur
SA Garden
SA Home Owner
Conde Nast House & Garden
South African Garden and Home
Tuine en Tossels (kykNET)
Your Family
Ontbytsake (kykNET)
Pretoria News
Beeld
Business Day
Rapport
Top Billing
Awards and Accolades
Our work has won us numerous awards over the years, including a "Best of Show" award
We are a Diners Club Preferred Merchant and as such, we are recommended by Diners Club to their Prive Card holders
Houzz.com is a community of more than 40 million homeowners, home design enthusiasts and home improvement professionals from across the world.
We have been awarded the following accolades by the Houzz community:

Houzz influencer: This was awarded to us as the Houzz community values our knowledge and advice
Recommended on Houzz: This award means that the Houzz community recommends us
10,000 idea book saves: This means that our work has been added to idea books in the Houzz community over 10,000 times
Social Responsibility – Giving Back
We believe in giving back to those who are less fortunate than ourselves and donate many thousands of Rands worth of plants and labour to worthy causes every year. Some of the causes which we have supported include:

CHOC
Childhood Cancer Foundation
Christian Centre Remar
Caring for abused women and children, recovering drug addicts, the elderly and indigent
Greenpop
Re-forestation and tree planting
Little Eden
Provider of life-long care to 300 children and adults with profound intellectual disability
Malamulele Onward
Provides therapy to children severely disabled by Cerebral Palsy living in underserved rural communities
Nkosi's Haven
Holistic care and support for  destitute HIV/AIDS infected mothers, her children, and resulting AIDS orphans (infected or not)
Ry Ma In
Self-Help Centre for Quadriplegics
Salvation Army – Firland Children's Home
Are you looking for a stylish designer fire pit to enhance the landscaping of your outdoor space? Have a look at our FireBlades range of designer fire pits.
LANDSCAPING BY AN INTERNATIONALLY-RECOGNISED, AWARD-WINNING LANDSCAPE DESIGN & INSTALLATION COMPANY
Whether you are looking for a garden design, fire pit, boma or a landscaper to install your garden, you have come to the right place!