Looking for landscaping in Roodepoort and the West Rand?
We have designed and installed many gardens in Roodepoort and the West Rand over the years (see a few examples of these projects shown on this page). This includes Lanseria, Eagle Canyon Golf Estate, Blair Atholl Golf and Equestrian Estate, Monaghan Farm, Pinehaven, Honeydew, Krugersdorp, Ruimsig Country Estate, Two Rivers Country Estate, Avianto Lifestyle Estate, Featherbrooke Estate We would love the opportunity to work with you to design your dream garden!
Call or send us a message on 082 805 0910 for your landscaping requirements in Roodepoort and the West Rand.
Landscapers In the West Rand and Roodepoort Johannesburg
Landscaping is an important part of making a home or business look its best. In Roodepoort, Johannesburg, landscapers have been providing value to the local community for many years. With their expertise and dedication to customer satisfaction, they play an integral role in creating beautiful outdoor spaces. These are enjoyed by locals. This article will explore the services offered by these professionals and how they contribute to the landscape of Roodepoort.
The benefits that come with hiring a professional landscaper are numerous. From ensuring proper design elements to choosing plants and trees that fit with the climate. Experienced landscapers provide a comprehensive service package that ensures lasting beauty and functionality. They also use quality materials throughout their projects. This ensures long-term durability from seasonal changes and other environmental factors.
Finally, responsible landscapers understand the importance of sustainability. Especially when it comes to managing resources such as water and soil health. Using advanced technologies like solar power systems and rainwater harvesting methods, they reduce energy costs while protecting natural resources for future generations. Through this combination of skillful craftsmanship and conscientious practices. These professionals create stunning landscapes in Roodepoort that both residents and visitors alike can appreciate for years to come.
Overview Of Services
Roodepoort in Johannesburg is home to a variety of landscaping services. These companies specialize in the design, installation and maintenance of outdoor spaces for residential and commercial properties. Services offered by these companies range from lawn care and planting to hardscapes such as patios, decks, walkways and retaining walls. Additionally, they provide irrigation systems, drainage solutions and lighting installations. Many also offer specialized services like pond construction, water features, fire pits or outdoor kitchens.
The companies employ experienced professionals who are knowledgeable about plants and soil types that best suit the local environment. They are also up-to-date on the latest trends in landscape design. Top quality materials and tools are used to ensure long-lasting results that meet client expectations while adhering to safety standards. By providing personalized consultations with clients before starting any project, they guarantee high levels of customer satisfaction.
Types Of Projects
When it comes to landscaping projects in the West Rand and Roodepoort, Johannesburg, contractors offer a range of services. From basic lawn care and planting to more complex hardscapes. They help create beautiful outdoor spaces that meet the needs and preferences of each individual customer.
For instance, homeowners may choose to have a patio installed or opt for an intricate pathway design made from various materials. Pathway materials include, for example, brick pavers, gravel or flagstones. Alternatively, they may wish to build a retaining wall to elevate their garden beds. Adding some edging around landscape features like trees and shrubs. Companies also offer installation and maintenance of water features like ponds and fountains as well as outdoor kitchens with custom-built grills and pizza ovens. Furthermore, experts are available for irrigation system installation and repair services. This ensures that customers' plants receive regular watering without wasting excess water or risking flooding due to poor drainage solutions. In addition, modern lighting fixtures can be installed for optimal safety during nighttime hours.
All these projects require careful planning as well as quality workmanship. This ensures lasting results which is why clients should only entrust their properties to experienced professionals. They understand design as well as local soil types and climate conditions best suited for successful landscape designs.
Qualified Professionals
When searching for a landscaping company in Roodepoort, Johannesburg, it is important to ensure that the contractors are qualified and experienced. Before hiring one, customers always check their reviews, certifications, and a portfolio of previous projects to make sure they have all the necessary skills required for delivering successful results for you. In addition, reputable companies will also have contractor's all risk insurance.
Apart from technical expertise, qualified professionals should also be able to discuss different design options with clients. They can calculate and present realistic cost estimates so they can weigh up all factors involved before making a decision. Furthermore, they must have proper customer service skills to respond promptly to queries and address any concerns efficiently along the way. Ultimately good communication between homeowner and contractor helps establish trust which is essential for achieving satisfactory outcomes.
Cost Estimates and Quotes
When it comes to cost estimates, there are several factors that must be taken into consideration when hiring a landscaping company in Roodepoort, Johannesburg. Firstly, the size of the property and scope of work should be accurately assessed to determine how much time and materials will be required for completing the job. An accurate design is important for an accurate quotation.
The customer's budget is also an important factor. This affects the quality of materials used as well as any additional services provided such as tree trimming or decorative items. In this case, customers have to make some compromises if they want to stay within their financial constraints. Furthermore, proper communication between both parties regarding expectations and costs helps create realistic goals while avoiding any potential conflicts down the road.
It is worth noting though that experienced professionals usually charge premium prices. This is due to their expertise in delivering quality results. Homeowners should always consider doing research before selecting a contractor who meets their needs and budget. It is certainly not a case of cheapest is best.
Benefits Of Hiring A Landscaper
Hiring a professional landscaper in Roodepoort, Johannesburg has numerous benefits. Firstly, it ensures that the job is completed correctly and efficiently. Contractors have access to experienced staff, tools and equipment which they can use to create an aesthetically pleasing outdoor space. Additionally, these professionals are highly skilled. They achieve excellent results when it comes to design principles such as symmetry, balance, and proportion so customers can expect a great installation from their investments.
Moreover, opting for a qualified contractor also saves time. Tasks like planting plants and lawn or trimming hedges can be done quickly with the help of specialized machinery and manpower. Finally, having a dependable team taking care of your property means peace of mind knowing that everything will look neat and orderly without any hassle on your part.
Frequently Asked Questions
What Other Services Do Landscapers In Roodepoort Johannesburg Offer?
The services offered by landscapers often go beyond the traditional offerings of lawn care and gardening. Landscaping businesses offer a variety of additional services. These are landscape design, hardscape installation, plant relocation and maintenance, tree trimming, irrigation system installation and repair, and much more. With an experienced landscaper in Roodepoort Johannesburg at their disposal, homeowners will take advantage of these extra features to enhance the look and feel of their outdoor space.
In addition to providing aesthetic improvements to outdoor areas, professional landscapers can also help reduce water consumption. Professionals use efficient sprinkler systems and drought-tolerant plants. They will also help protect residential properties from erosion or flooding by building retaining walls or installing drainage systems. A qualified landscaper will be able to identify potential problems in advance and provide solutions that are both aesthetically pleasing and environmentally friendly. Furthermore, they understand local regulations regarding plant selection, removal of invasive species, etc. This means they will complete projects that meet all applicable requirements without fail.
How Often Do Landscapers In Roodepoort Johannesburg Need To Be Hired?
Hiring landscapers can be a valuable investment for any property. For many, the question of how often these services need to be employed is one that needs to be addressed. It is important to consider various factors when determining the frequency with which landscape services should be hired.
The size of the property and its condition are two major considerations when deciding on an optimal timeline for hiring landscapers. If a large area requires frequent maintenance, it may necessitate more regular visits from professionals in order to keep the grounds looking their best. Conversely, if a smaller space only requires occasional attention, then less frequent service calls might suffice. Additionally, it is important to note that certain seasons will require additional or different types of work than others; springtime typically means heavier workloads due to seasonal planting and higher rainfall. This time of year includes activities associated with preparing gardens and lawns for summer months. In this case, more frequent visits by landscapers would likely be beneficial.
Overall, each individual situation must be considered in order to determine what works best for any given property's specific needs. By taking into account both short-term requirements and long-term goals for upkeep and maintenance, homeowners can make informed decisions about how often they will hire professional landscaping services.
What Qualifications Do Roodepoort Johannesburg Landscapers Possess?
When considering the qualifications of landscapers in any area, it is important to consider both their educational background and experience. Qualified professionals will have training or certifications related to horticulture or landscaping. They will also be knowledgeable about a variety of plants and trees that are suitable for the climate and soil conditions of the region.
Typically, landscapers possess:
A degree or qualification in horticulture, landscape architecture, or similar studies
History of previous work
A knowledgeable on local flora and fauna
Experience with designing outdoor spaces
It is also beneficial if they have prior work history as a groundskeeper, garden designer, nursery specialist, or other roles within the industry. Being able to communicate effectively with clients is an advantage when choosing a qualified professional for the job. Additionally, those who demonstrate excellent customer service skills will ensure that all expectations are met in terms of quality results. Ultimately, selecting someone who has adequate knowledge and expertise helps guarantee successful projects each time.
Are There Any Additional Fees For Landscaping Services In Roodepoort Johannesburg?
Ask whether there are any additional fees for landscaping services in Roodepoort Johannesburg. In order to understand this question, it is important to have an understanding of what landscape services involve. Also take note of what type of additional costs may be associated with them.
Firstly, when discussing the scope of work provided by landscapers, various tasks and materials might be included. For example soil amendment, planting flowers or trees, laying down lawn sods, installing structures like decks or patios and even creating a water feature. Each task requires different levels of expertise and experience from a professional landscaper which often means that they will charge more than just their regular labor cost. Additionally, depending on the size of the project and complexity of the job site access equipment rentals may drive up the cost significantly as well. Furthermore, if specialized plants need to be sourced then these will also add extra expense depending on where they come from.
In conclusion, while assessing the potential budget for a landscaping project it is essential to take into account any other charges likely to occur beyond simply labour costs. As each job has unique requirements and specifications it is advisable to discuss all details thoroughly with your contractor before beginning work so you can get a clear idea of how much needs to be paid out at completion.
What Are The Environmental Benefits Of Hiring A Landscaper In Roodepoort Johannesburg?
When considering the environmental benefits of hiring a landscaper, there are several potential advantages. Landscaping professionals often implement techniques and use materials that promote green living and reduce waste. For example, they may choose to use indigenous plants in their designs, which require less maintenance and water than non-native species. In addition, a professional landscaper can recommend irrigation systems or other methods for conserving water in outdoor areas.
Another key benefit is that landscape designers are well-versed in creating an aesthetically pleasing environment while also protecting natural resources. They make decisions on how to best manage soil erosion. This without compromising visual appeal as well as consider how to protect local wildlife habitats while still making the area attractive to humans. Furthermore, they may be able to help homeowners create more efficient lighting solutions with fewer energy costs. Ultimately, these measures can help preserve both the environment and people's wallets alike.
Conclusion
The profession of landscaping in West Rand and Roodepoort Johannesburg offers a plethora of services to enhance outdoor spaces. Ranging from installing plants and trees to creating paths and patios. Landscapers must possess the necessary qualifications to ensure that they are up-to-date on industry standards and practices. In order for the best results to be achieved, it is recommended that landscapers in this area be hired at least once a year depending on the size and complexity of their project. Depending on the scope of work, additional fees may apply but there can also be environmental benefits associated with using professional landscapers.
Landscaping professionals will have specialized knowledge about local vegetation varieties. They have learnt techniques for water conservation and soil management which will help reduce any negative impacts on the environment. They also know how to create attractive gardens without damaging delicate ecosystems or introducing invasive species into an area. By hiring reputable landscape specialists, property owners will enjoy beautiful outdoor spaces while helping protect natural resources in their community.
Overall, engaging the services of a qualified professional landscaper in Roodepoort Johannesburg not only provides aesthetic value but also contributes to environmental sustainability efforts. As such, homeowners should consider all aspects before making a decision when looking for someone who will transform their outside space into something special that adds value to their home or business premises.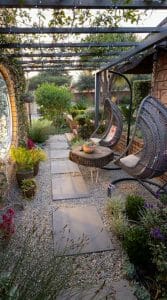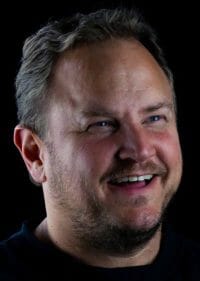 Looking for a professional landscaper in Roodepoort and the West Rand?
We can design and install your dream garden, including fire pits, entertainment areas, bomas and water features. You have come to the right place!
No middleman! Contact our Managing Director directly on the following
Are you looking for a stylish designer fire pit to enhance the landscaping of your outdoor space? Visit our FireBlades website to see our range of designer fire pits.