Looking for landscaping in Ghana?
We have designed gardens for clients in many different countries, including Ghana. Accra and Kumasi are large cities that provide many opportunities for garden landscaping. We would love the opportunity to work with you to design your dream garden!
Email, call or send us a message on +27 82 805 0910 for your landscaping requirements
in Ghana.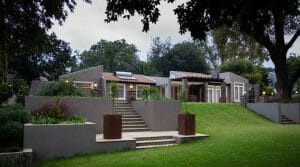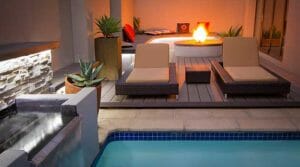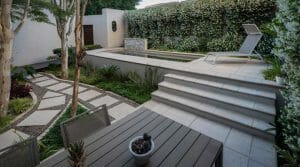 Landscaping And Landscapers In Accra And Kumasi
It's no secret that landscaping is a major part of the beauty and vibrancy of Accra and Kumasi. Whether it's lush green lawns, blooming flowers, or majestic trees – these two cities have plenty to offer when it comes to stunning landscapes. But have you ever wondered who's behind this beauty? The answer lies in the hands of expert landscape architects and horticulturists: professional landscapers!
These professionals work hard every day to ensure that both Accra and Kumasi remain as beautiful as possible. In other words, they carefully plan out each design element with precision. From choosing plants for their colour palette, texture, scent and size. To laying down pathways, adding lighting fixtures and more. It follows that they take great pride in bringing life to any outdoor environment.
But what sets them apart from other landscapers around the world? In this article, we will be exploring how Accra and Kumasi landscapers bring something unique to the table. Combining innovation with an eye for detail that can only come from those living within its city limits. So let's get started!
Definition Of Landscaping
Landscaping is the art of designing and creating outdoor spaces that are attractive to look at, functional, and sustainable. It involves a variety of techniques. These include techniques such as planning, planting, construction, maintenance, and more. Landscaping can be done on private or public land. It can also include structures like walls, patios, decks, water features, irrigation systems, and even lighting fixtures. Landscapers use plants and other materials to create aesthetically pleasing designs with an eye for practicality.
The main purpose of landscaping is to improve the quality of life in any given area by making it beautiful, functional and eco-friendly. This includes enhancing existing natural features while adding new elements. Both are visually appealing and beneficial to the environment. Depending on the type of landscape being created, different types of plants may be used. These include trees, shrubs, grasses and flowers among others. In addition to these living elements hardscape elements such as pathways or walkways. These can be made from brick or stone might be added for further effect.
It's important to note that landscaping isn't just about aesthetics. There are many practical benefits too. For example, improving air quality by reducing pollution levels in urban areas through green walls or gardens. Increasing property values. Providing habitats for wildlife. Conserving energy. Controlling stormwater runoff. Promoting healthy ecosystems overall.
Professional Landscapers In Accra
If you're looking for professional landscapers in Accra, Ghana, then look no further. Here, we'll explore the best professionals that can help bring your vision to life and spruce up your yard or garden. We've got some of the most experienced and knowledgeable professionals available. We have been designing beautiful outdoor spaces internationally for years.
First off our company has a team of talented designers with decades of experience in their respective fields. They specialize in creating unique designs based on your needs and preferences. They also provide expert advice on plants, trees, shrubs, flowers and other elements that can be used to create stunning outdoor living spaces. Our services also include installation of irrigation systems and hardscape features such as walls, patios and decks.
We also specialize in turning gardens of all sizes into amazing works of art. With a team of highly skilled landscape designers we will take your ideas from concept to reality. Of course, we also try to keep within budget constraints. Whether it's transforming an unused space into a lush oasis or revitalizing an existing area with fresh design ideas, these creative minds are sure to deliver results that wow!
For those seeking something truly extraordinary, our passionate experts provide comprehensive services. For example garden design, construction planning and implementation. In other words, all aspects related to making your dream outdoor space come alive. From conceptualization to completion we make sure every detail is taken care of. This is so that you end up with exactly what you envisioned – down to the last blade of grass!
Services Offered By Landscapers In Accra
When it comes to landscaping services in Accra and Kumasi, there are a variety of options available. It's important for homeowners to choose the right service provider when looking for someone who can help them create the perfect outdoor space for their needs. From lawn care and tree care to pond maintenance and design work. Professional landscapers offer numerous services that will make any property look more beautiful.
For those living in Accra or Kumasi, some of the most popular services provided by experienced landscapers. Including planting trees and shrubs, creating hardscapes such as retaining walls, installing irrigation systems, laying sod, designing patios and decks, and providing routine landscape maintenance. Additionally, many professionals also specialize in water features like ponds and fountains. These add an elegant touch to any backyard oasis. Professional landscapers have the knowledge needed to select plants that thrive in local climates while ensuring they remain healthy over time.
Moreover, these experts come equipped with all of the necessary tools needed to complete projects quickly yet efficiently without compromising on quality results. They often use professional grade products such as fertilizers. Specialized equipment like chainsaws or blowers get jobs done faster than if you were doing it manually. With years of experience behind us, you can trust that your project is safe in their hands.
No matter what kind of landscaping services you're looking for in Accra or Kumasi, hiring a reliable contractor should be at the top of your list. With so many benefits associated with working with a pro. From improved plant health to higher-quality materials used. It's no wonder why so many people turn towards professionals for advice about how best to beautify their outdoor spaces.
Professional Landscapers In Kumasi
Kumasi is home to some of the most beautiful planting environments in Ghana. Talented and experienced professional landscapers are like fish in water here. These professionals have an eye for detail, a passion for creativity, and a dedication to quality that can't be matched. With years of experience under their belts, they are experts at crafting beautiful gardens and landscapes that add value to any home or property. From designing intricate patios and walkways to installing lush lawns and trees, these pros know how to make your outdoor space look its best.
When hiring a professional landscaper in Kumasi, it's important to do your research. Make sure they have plenty of experience with the type of project you're looking for. Whether it's revamping an existing garden or creating something entirely new from scratch. Ask friends or family who've had similar projects done for recommendations and read reviews online before making your decision. You should also ask potential contractors about upcoming trends such as water-wise gardening techniques so you can get ahead of the curve when it comes to style and sustainability.
No matter what kind of vision you have for your yard or garden, there's a professional landscape designer for Kumasi who can bring it to life. With careful planning and expert execution, they will help create an outdoor space that looks great now and lasts into the future.
Services Offered By Landscapers In Kumasi
When it comes to landscaping in Kumasi, there are plenty of professional landscapers to choose from. These experts have the skills and experience necessary to turn any outdoor space into a beautiful oasis that can be enjoyed for years to come. They offer a range of services such as planting trees, shrubs and flowers; designing paths, patios or decks; building retaining walls; installing irrigation systems; creating ponds, waterfalls and other water features; and more. The services they provide are tailored to your particular needs. This means that you can get exactly what you want out of your landscape project.
These professionals also work hard to ensure their customers' satisfaction by providing quality service. They strive to keep up with trends in the industry in and give clients the best possible results. Landscapers in Kumasi use high-quality materials and plant varieties that will thrive in the local climate. This makes their projects look great for many years after completion. Additionally, these professionals take pride in keeping their worksites clean throughout the entire duration of each job ensuring minimal disruption is caused during installation processes.
Landscapers in Kumasi offer an extensive selection of services designed specifically with customer's needs in mind – whether it's improving existing spaces or starting fresh with new projects. From simple lawn care tasks such as mowing and trimming grasses to complex renovations involving large scale construction efforts like rock gardens or walkways – no matter what kind of service needed, these experts have got it covered! With all this expertise available on hand, one can create a stunning outdoor environment without breaking the bank.
Tips For Choosing A Reliable Landscaper
Choosing the right landscaper for your project can be overwhelming. With so many options in Accra and Kumasi, it's important to find a reliable one who will bring your vision to life. To ensure you make the best decision possible here are some tips that could help when selecting a landscaper:
First and foremost, research any potential landscapers thoroughly before hiring them. Look at their portfolio of previous projects and read reviews from past customers if available. This will give you an idea of what kind of work they do and how satisfied people have been with their services. Additionally, ask around to family or friends. Have they had experience working with different landscaping companies in the area? Word-of-mouth is often a great starting point when looking for quality service providers.
Once you have narrowed down your search to a few select candidates, reach out to each one directly. Inquire about rates as well as estimated timelines for completion of the job. Don't forget to ask questions such as if they guarantee high quality materials that meet safety standards, whether they use subcontractors or hire employees directly, and what type of customer support they provide after installation has taken place. Be sure to get everything in writing so there won't be any surprises later on!
Ultimately, finding the perfect landscape contractor should not be rushed; take your time to explore all options before making a final choice. When done correctly, this process helps ensure that you receive satisfactory results within budget and timeline expectations. This results in creating an incredible outdoor living space for years to come!
Benefits Of Professional Landscaping
When considering landscaping for your property, it's important to think about the advantages of hiring a professional. Professional landscapers have experience and knowledge. They can help you create a beautiful space with great curb appeal. They also understand which plants work best in specific climates and know how to design the perfect layout for your landscape. Here are some key benefits of investing in professional landscaping services:
Cost-Effective Solutions
– Hiring a professional landscaper is often more cost-effective than trying to do everything yourself. Professionals will be able to assess what needs to be done. They come up with solutions that fit within your budget. In addition, they'll make sure all materials used are high quality and designed to last. This means you won't need to repair or replace anything as quickly!
Timely Completion
– Professional landscapers will get the job done right on time without any delays. They're familiar with local regulations and building codes, so they know exactly what needs to be done in order to meet them. Plus, they have access to specialized tools and equipment that may not be available at home improvement stores or rental centers, making their job much easier and faster.
Expert Advice
– Having an experienced eye looking over your project can go a long way towards improving its outcome. A professional can provide helpful advice on different aspects. These aspects include things like plant selection, irrigation systems, soil types, drainage issues, pest control methods, pruning techniques and more. All this information combined can save you time and money while ensuring your landscape looks amazing now and into the future!
Common Gardening Techniques Used By Professionals
Landscaping professionals in Accra and Kumasi have a variety of techniques they use to maintain beautiful gardens. They understand that each landscape is unique. The right technique must be used for optimal results. Here are some common gardening techniques used by these landscapers:
Mulching is one of the most popular methods used to improve soil health and reduce weed growth. It involves laying down organic materials such as grass clippings, leaves, wood chips or even manure on top of the soil. This helps keep moisture in the ground while providing nutrients for plants. Mulching also keeps weeds from sprouting up, making it easier to manage your garden.
Pruning is another important practice for keeping plants healthy and attractive. Pruning allows you to remove dead branches and encourage new growth on existing plants. Professional landscapers know which parts of the plant need pruning without damaging the overall health of the plant.
Aeration can help improve drainage in areas with heavy clay soils or overly compacted earths. Aeration consists of using small machines. These are designed specifically to poke holes into the soil at regular intervals throughout your yard or garden beds. This increases oxygen levels in the soil and helps water drain more efficiently, allowing better access to vital root systems below-ground level.
For those seeking an entirely new look, landscapers often utilize design elements. These elements include pathways, terracing and retaining walls when creating outdoor spaces that offer beauty and functionality all rolled into one package! Pathways create visual interest while helping visitors move around your property quickly. Terraces provide extra space for growing vegetables or flowers. Retaining walls help control erosion caused by runoff during rainstorms or snow melt off seasons. All three features add value to any outdoor area – both aesthetically pleasing and practicality wise!
Different Types Of Plants And Trees Used For Landscaping
Moving on from the common gardening techniques used by professionals, let's take a look at the different types of plants and trees that are suitable for landscaping. Whether you're creating an outdoor oasis in your backyard or sprucing up a public park, there is no doubt that the right type of plants can make all the difference when it comes to achieving your vision. Here are some popular choices:
– Flowering Plants & Trees:
Agapanthus, Tulbaghias, Hemerocallis, Hydrangeas, Coral tree, Lavender tree
– Annuals:
Marigolds, petunias, and impatiens are just a few examples of annual flowers that bloom year after year with proper care.
– Perennials:
Daisies, black-eyed susans and lavenders are beautiful perennials that will add color and texture to any landscape design.
– Evergreen Shrubs & Trees:
These varieties provide lush foliage throughout the year and come in many shapes and sizes; perfect for providing privacy or brightening those shaded areas of your garden. Some evergreens include rhododendron, juniper, cedar, magnolia and camellia.
– Deciduous Trees:
For seasonal interest deciduous trees such as maples, elms and birch offer spectacular displays of fall colors before they shed their leaves in wintertime.
– Fruit & Nut Trees:
Planting fruit bearing trees like apple, cherry or peach can be a great way to enjoy fresh produce while beautifying your landscape. Also consider nut trees like pecans or walnuts if you want something unique!
No matter what kind of plant material you choose for your landscaping project, it's important to remember that proper maintenance is key for ensuring success. Take into account local climate conditions along with soil quality when selecting plants so that you get the most out of them over time. With careful planning and dedication to upkeep, you'll have an attractive outdoor space that will last for years to come!
Challenges Faced By Professional Landscapers
Landscaping and landscapers in Accra and Kumasi face a variety of challenges. These include limited resources, the weather, and tight deadlines.
Limited resources are one of the biggest factors that can make or break a project for professional landscapers in these cities. The lack of space to work with can limit what they can do to create an aesthetically pleasing landscape. Additionally, access to materials such as plants and soil is difficult due to their cost and availability. This makes it hard for them to provide quality services within budget constraints.
The weather also poses a challenge for professional landscapers in the two cities. Rainy conditions often prevent them from doing certain tasks which could further delay projects beyond specified timelines. Additionally, too much heat can cause damage to plants which would require extra care on the part of the professionals.
Finally, meeting tight deadlines is another issue that must be addressed by landscaping professionals in both locations. Clients may expect results quickly but this is not always possible when working with natural elements like soil, water, and plants. Therefore it's important for landscapers to manage expectations while trying to meet client needs at the same time. Our work is not an exact science.
Conclusion
In conclusion, landscaping is an art that requires careful planning and execution. Professional landscapers in Accra and Kumasi offer a wide range of services to customers looking for unique outdoor spaces. With their knowledge and experience, they can create beautiful landscapes with different types of plants and trees. They also use common gardening techniques to ensure the best results are achieved.
However, there are many challenges that professional landscapers may face while working on projects. These include climate change, soil erosion, long distance travel times and limited access to resources. Despite these challenges, professional landscapers in both Accra and Kumasi have been able to provide high-quality services to their clients by using innovative methods to tackle these issues.
Overall, hiring a professional landscape designer or contractor is essential when it comes to creating a stunning outdoor space that will be enjoyed by everyone who uses it. Professional landscapers in Accra and Kumasi have the skills and expertise necessary to transform any outdoor area into something special. As such, I highly recommend a professional service if you're looking for expert help with your next garden project!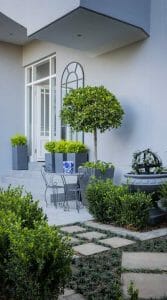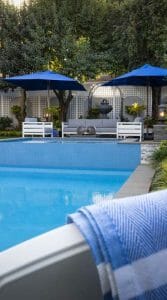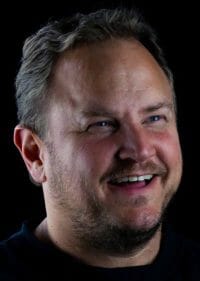 Looking for a professional landscaper in Ghana?
We can design and install your dream garden, including fire pits, entertainment areas, bomas and water features. You have come to the right place!
No middleman! Contact our Managing Director directly on the following
Are you looking for a stylish designer fire pit to enhance the landscaping of your outdoor space? Visit our FireBlades website to see our range of designer fire pits.