Radio Coverage
When landscaping makes the news, we usually do too!
We have been interviewed on a number of radio shows over the years. For example, John Robbie and Xolani Gwala interviewed us on Talk Radio 702. Graham Alexander on MixFM. Melanie Walker on Radio Today. Should you prefer to watch than to listen – also have a look at some television footage that includes our work and interviews with our managing director, Craig de Necker.
Our radio debut! John Robbie and Pavlo Phitidis chat to Craig for the first time. They talk about the secret to Craig's success in a very difficult and challenging landscaping industry.
John Robbie and Pavlo Phitidis chat to Craig. They talk about increasing your property value through professional garden design and landscape installation.
John Robbie and Pavlo Phitidis chat to Craig about the effect of the poor economy on landscapers and the industry as a whole. He also asks what The Friendly Plant is doing to overcome this challenge.
Xolani Gwala and Pavlo Phitidis chat to Craig about how he manages to stay ahead of the pack in a tricky economy. They also discuss creating gardens with an 'eating' component.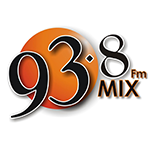 Graham chats to Craig about the history of The Friendly Plant. They also delve into budgeting for the landscaping of your new garden.
Graham chats to Craig about: planning a landscaped garden, edible gardens, budgeting for your garden.
Graham chats to Craig about the wonderful world of plants. They expand into the amazing things you can do with them in your Garden to increase the value of your property. Also in the discussion is the idea of investing in your garden. Turning it into your very own little paradise where you can have 'staycations' instead of costly vacations.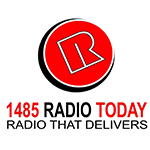 Melanie chats to Craig about his past experiences on her television show, Gardening 101. The discussion takes us through Craig's history in the industry. They expand on how he went from completing a business degree to starting and running a large wholesale plant propagation farm and also a successful landscaping business.
Melanie discusses fire pit areas with Craig, including the FireBlades designer fire pit range that he designed.
Melanie chats to Craig about: How he started in the green industry. When is the best time to plant. Designer outdoor spaces in the garden. How landscaping adds value to your home.
LANDSCAPING BY AN INTERNATIONALLY-RECOGNISED, AWARD-WINNING LANDSCAPE DESIGN & INSTALLATION COMPANY
Whether you are looking for a garden design, fire pit, boma or a landscaper to install your garden, you have come to the right place!
Are you looking for a stylish designer fire pit to enhance the landscaping of your outdoor space? Visit our FireBlades website to see our range of designer fire pits.