Looking for garden landscaping installation and design?
We have designed and installed hundreds of gardens over the years (see a few examples of these projects shown on this page). We would love the opportunity to work with you to design your dream garden!
Call or send us a message on 082 805 0910 for your garden design and landscaping requirements.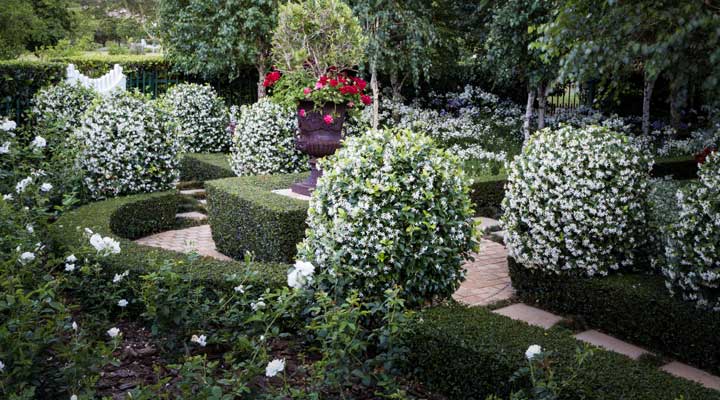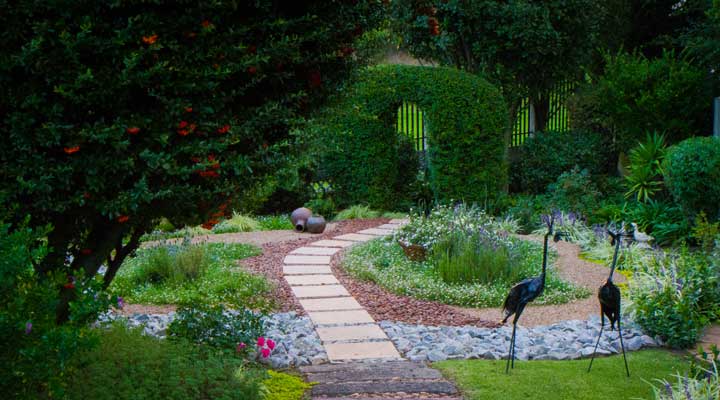 A professionally landscaped garden or garden makeover
A professionally landscaped garden or garden makeover provides numerous benefits for homeowners and visitors alike. For example, here are some of the key advantages:
Increased property value:

A well-designed and professionally landscaped garden can add significant value to a home. Therefore, design and appearance of the garden is an important factor for home buyers. Above all, a beautifully landscaped garden can make a home more attractive, more desirable and more valuable.

Creating a beautiful aesthetic:

A professionally landscaped garden creates a stunning visual impact. Further, it will compliment your house, architecture and your lifestyle. It follows that the right selection of plants, flowers, and hardscape elements enhances the beauty of the home and creates a cohesive design aesthetic.

Improving outdoor living spaces:

A professionally landscaped garden provides a functional and enjoyable outdoor living space. In other words, well-designed outdoor living spaces, such as seating areas, outdoor kitchens, or fire pits, enhance the functionality of the garden. Therefore, it follows that they provide a comfortable and inviting place to spend time outdoors.

Supporting sustainability:

A professionally landscaped garden can be designed to support sustainability and environmental conservation. For instance, Sustainable landscaping practices, such as water conservation, use of indigenous or water-wise plants, and reducing pesticide and fertilizer use, are used to create an eco-friendly and healthy garden.

Creating a welcoming atmosphere:

A professionally landscaped garden creates a warm and welcoming atmosphere for visitors. Above all a beautiful garden creates a positive first impression as it is used to greet visitors and sets the tone for their visit.
In summary
What better way to enhance the look and functionality of your home than by investing in your garden? Gardens take time to reach their full potential as the plants and trees grow to maturity. Therefore, the sooner you start, the sooner you will enjoy the results. In summary, a professionally landscaped garden or garden makeover improves the overall appearance and functionality of the outdoor space. In addition it provides a range of practical benefits for homeowners and visitors.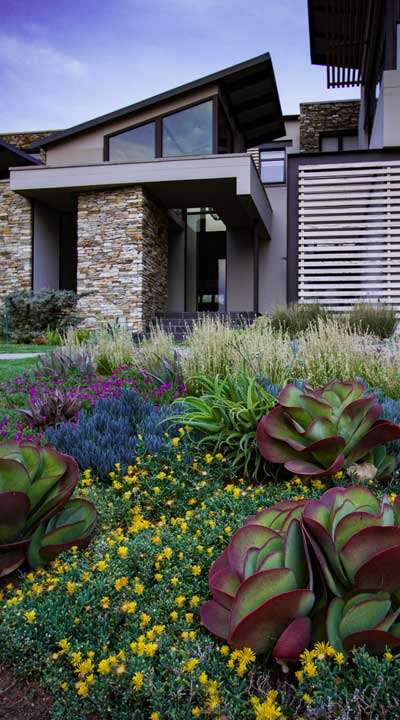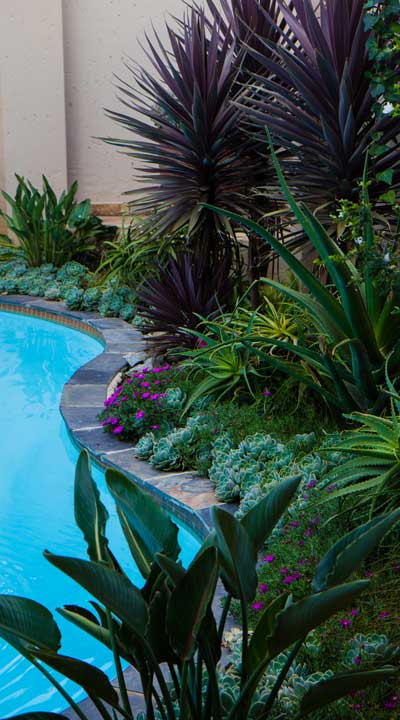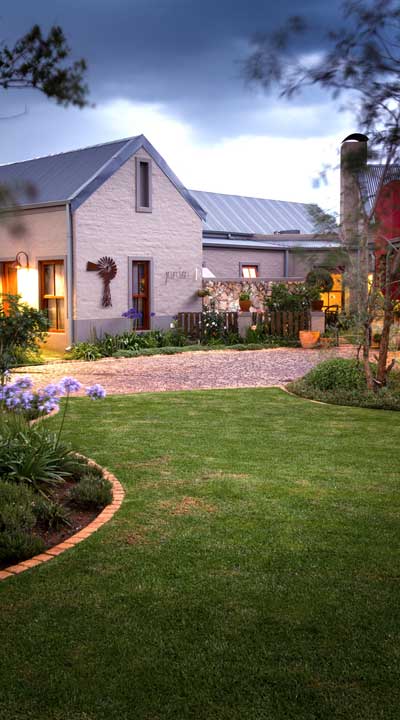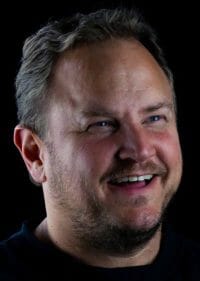 Looking for a professional landscaper?
We can design and install your dream garden, including fire pits, entertainment areas, bomas and water features. You have come to the right place!
No middleman! Contact our Managing Director directly on the following
Are you looking for a stylish designer fire pit to enhance the landscaping of your outdoor space? Visit our FireBlades website to see our range of designer fire pits.